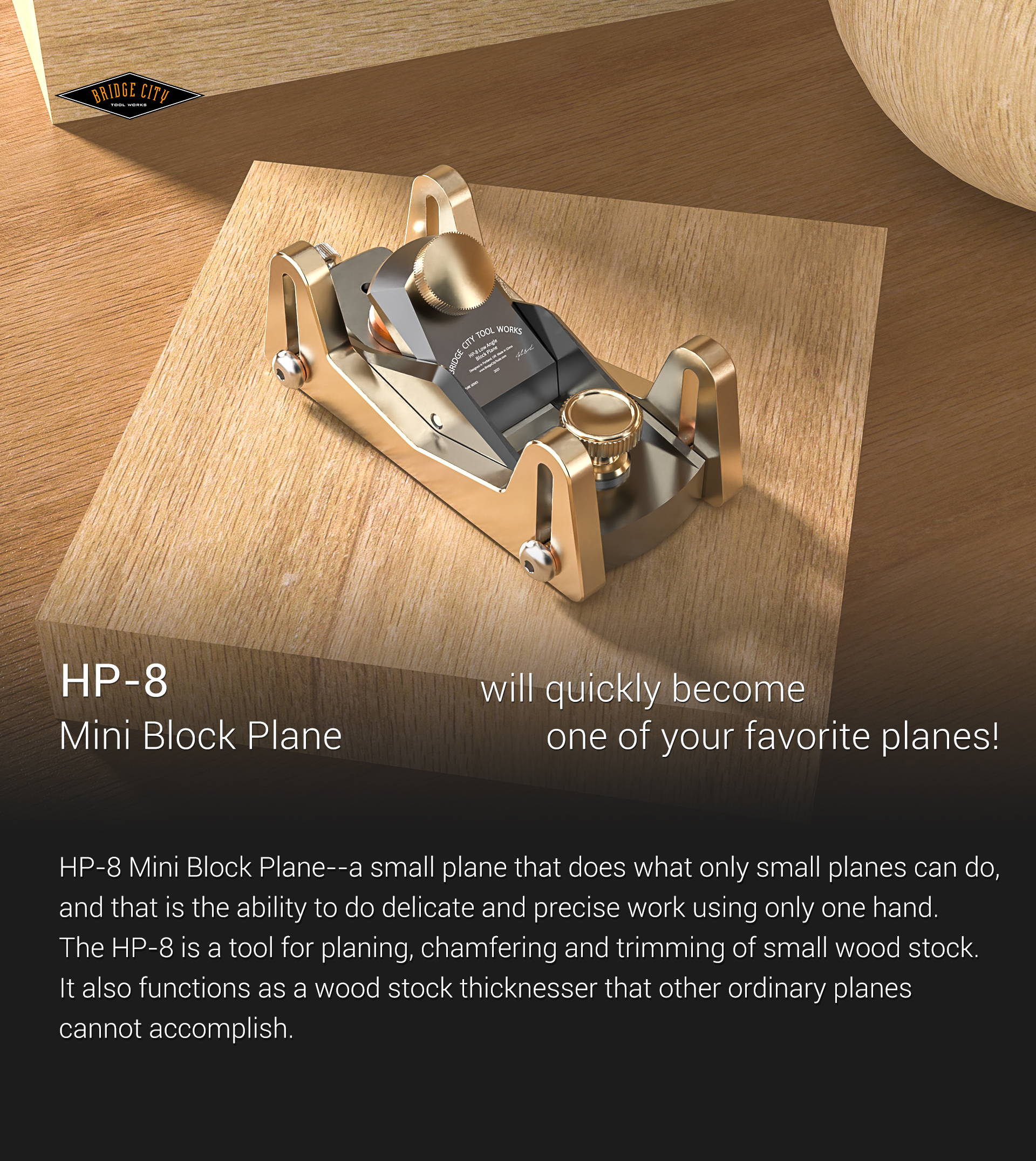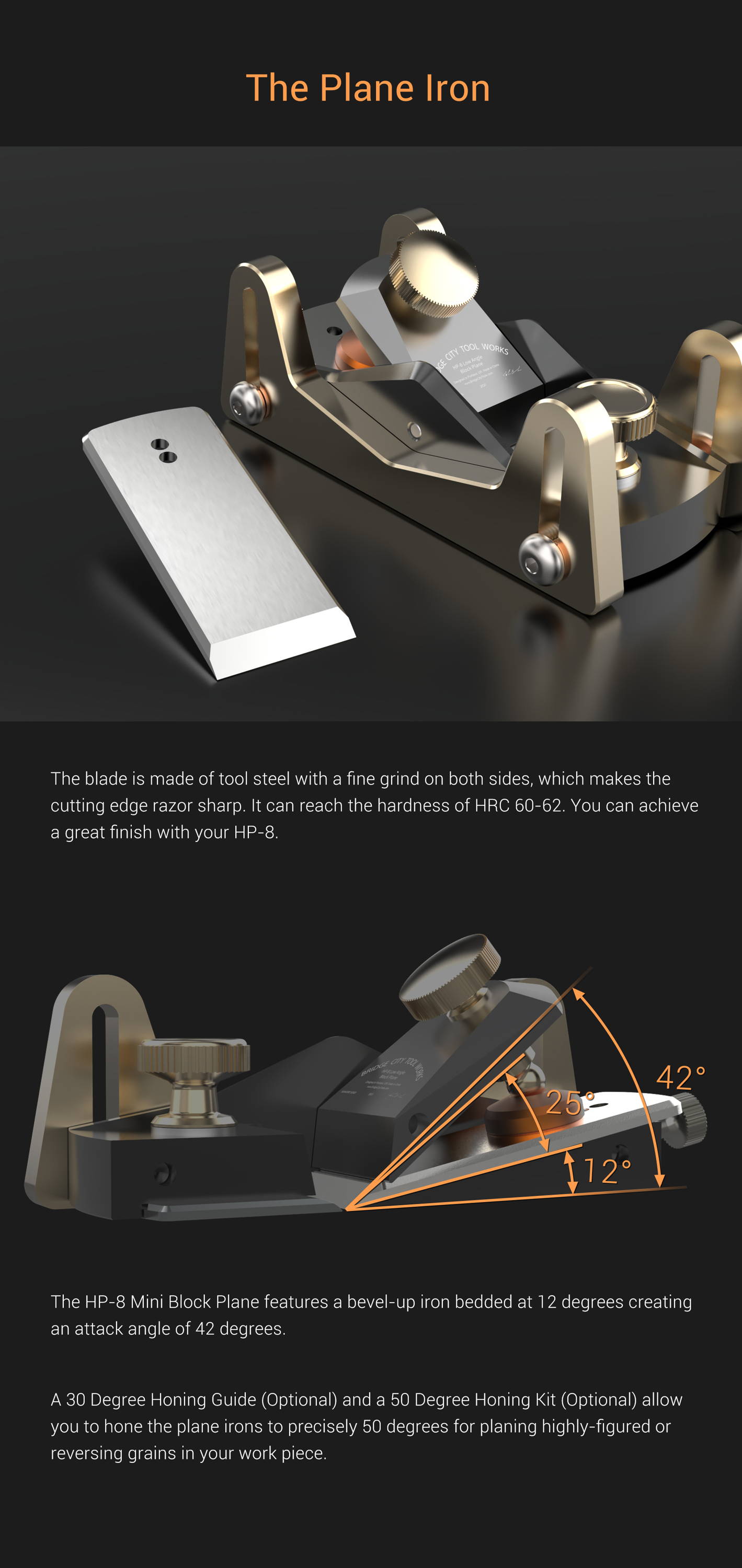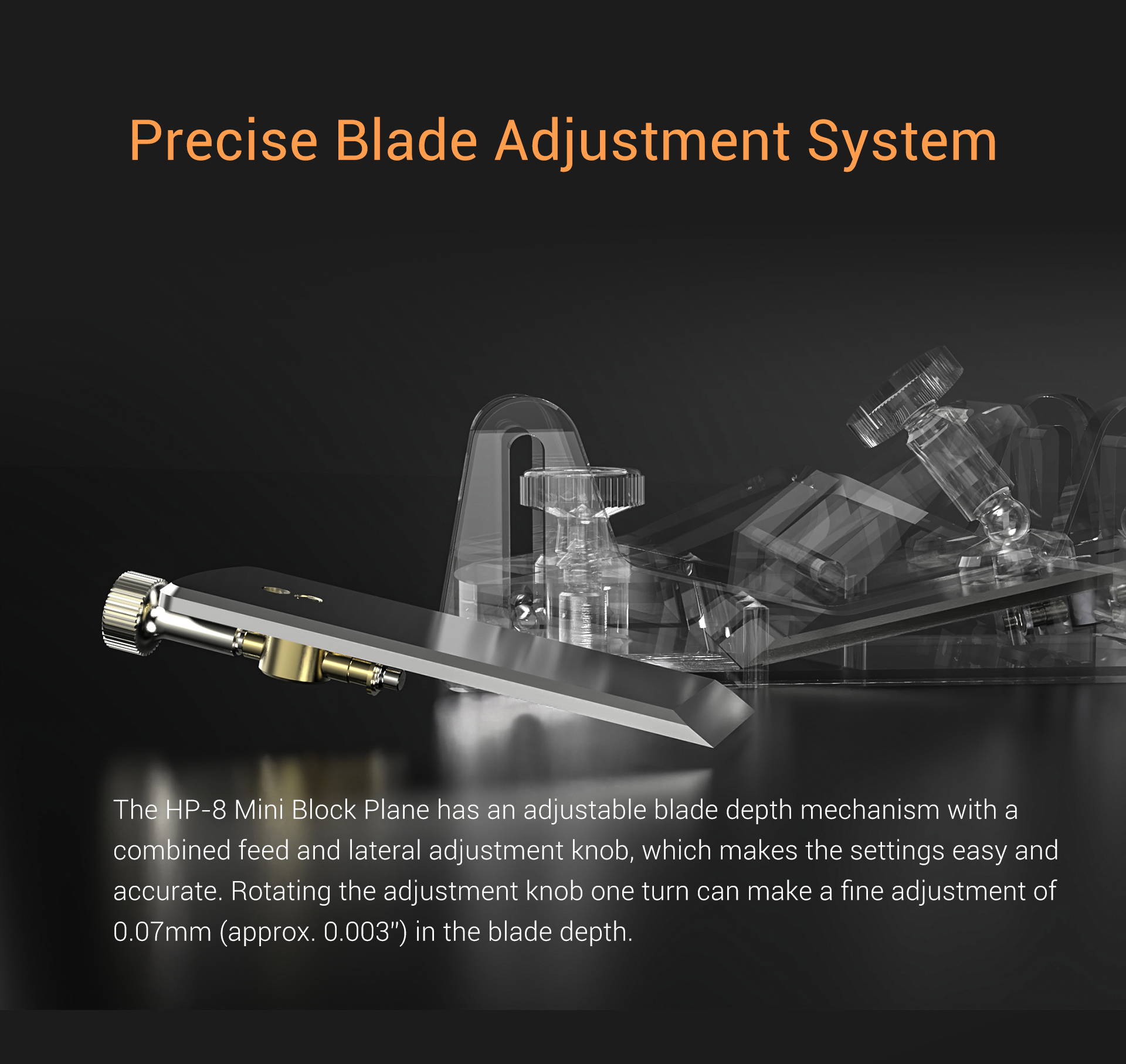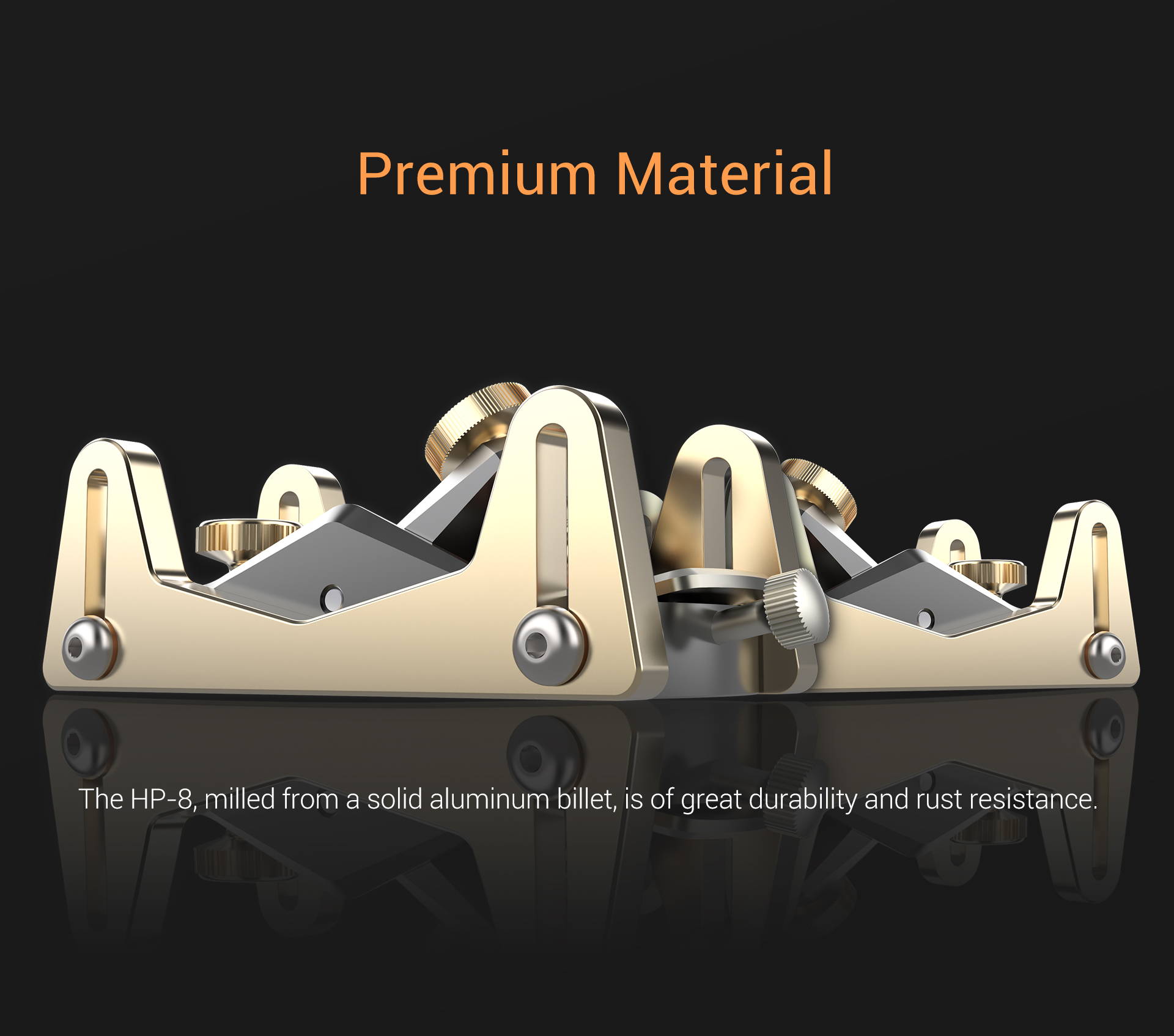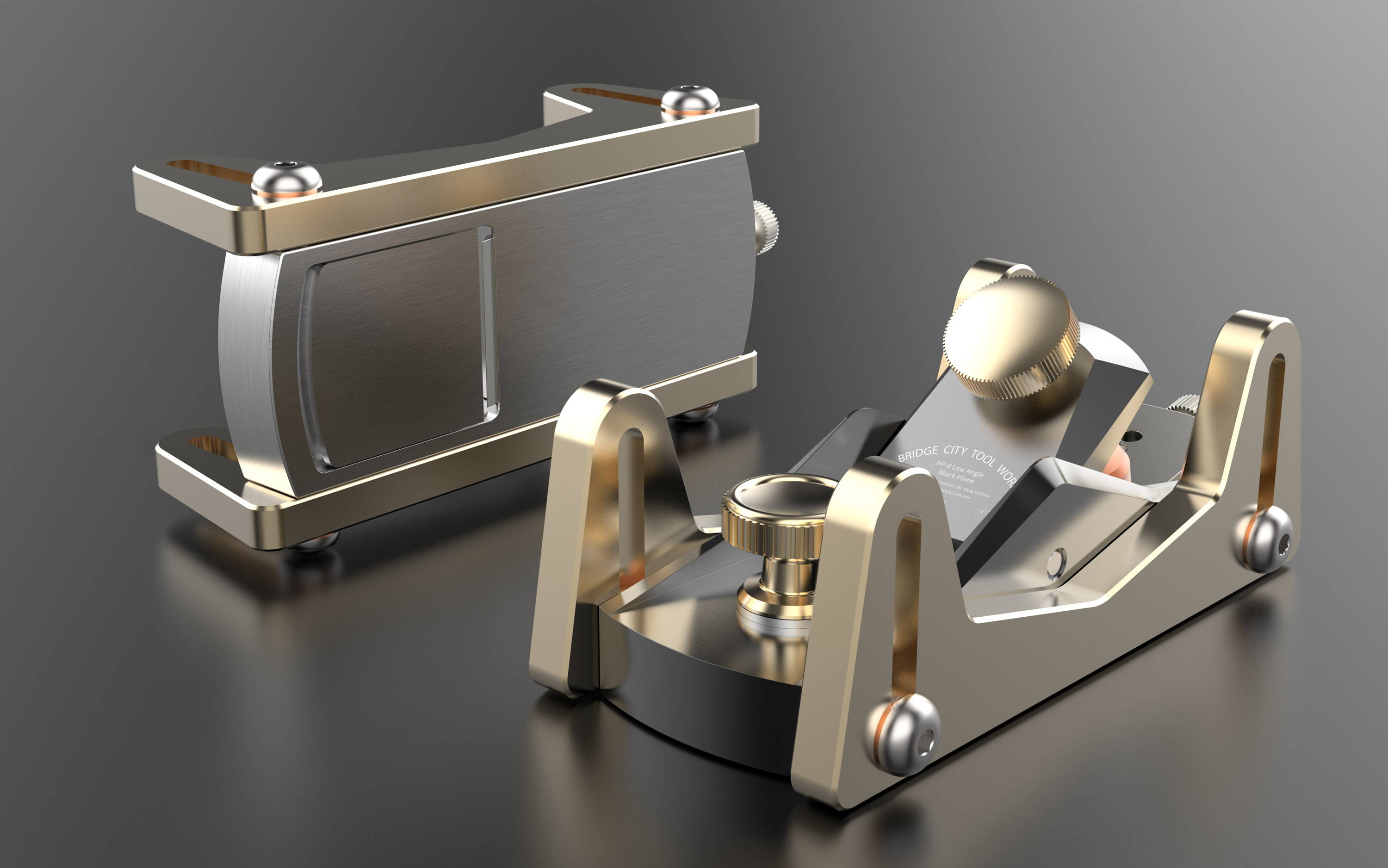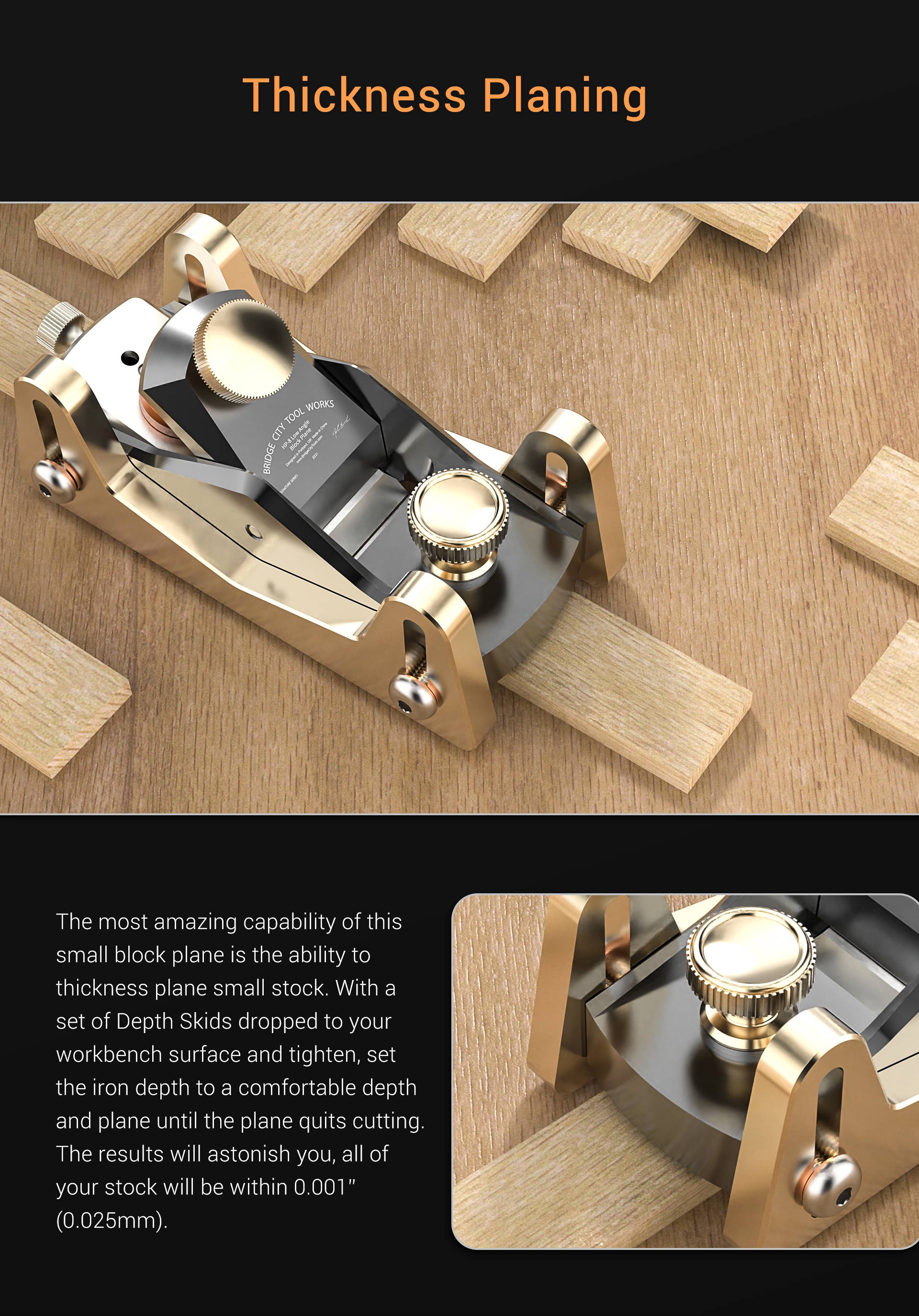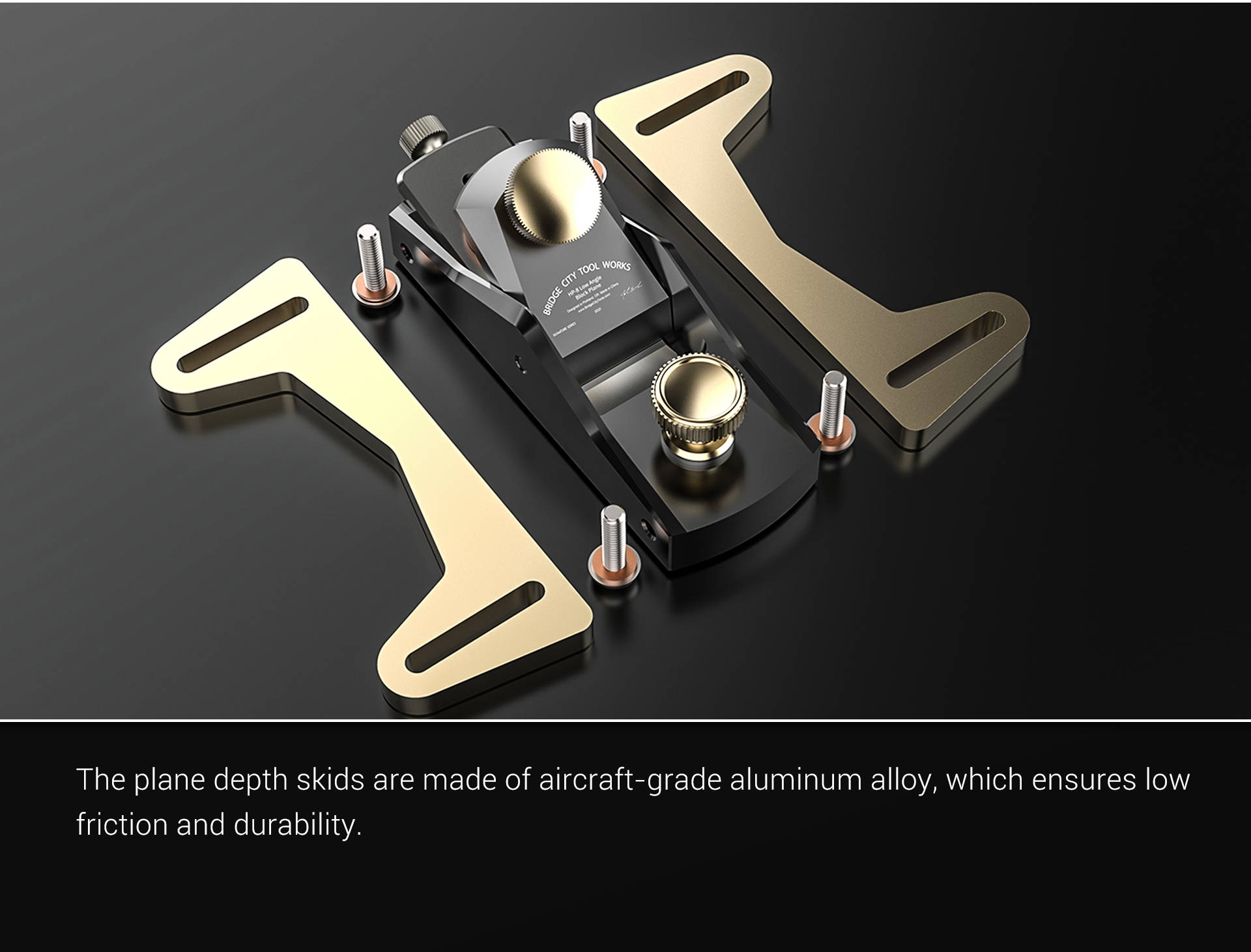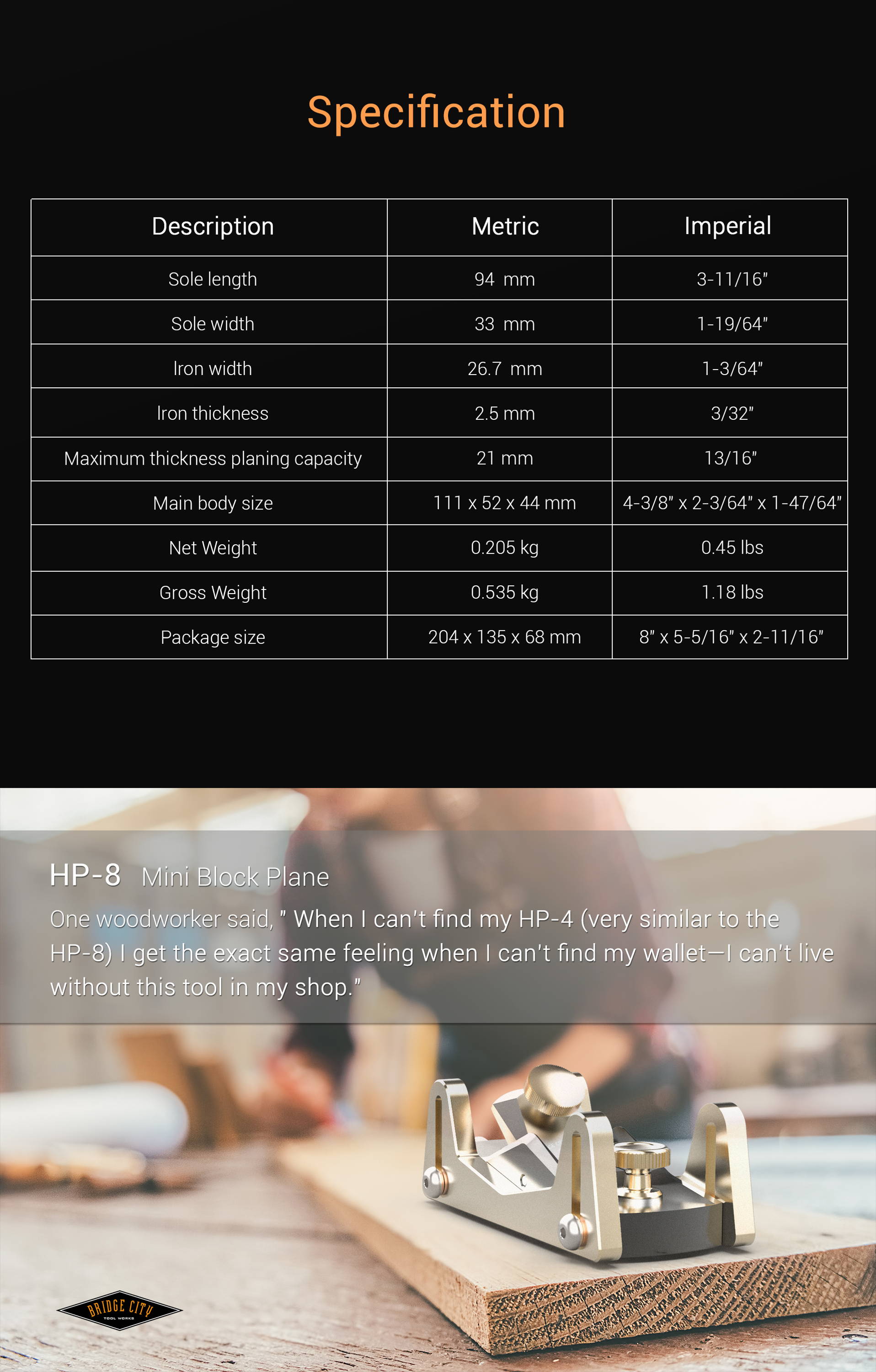 "Some images on this page are computer-generated representations of the product and may differ from the actual product. Colors, textures, and other details may not be accurately represented in the images. Please refer to the product description and specifications for more information."
Great HP-8
I like it. What I appreciate most about this hand planer is its versatility. It can be used on a wide variety of wood types and is especially effective at smoothing rough surfaces and removing excess material. The blade is sharp and durable, ensuring consistent results every time.
Thank you for your love for our tools. We will keep providing tools with exceptional high quality and never stop pursuing even better products in the future and making your woodworking even more enjoyable! Thanks a lot for your support!
Great Product
I love it very much, good product with high quality! It worths!
Awesome tool!
This is the most amazing plane I have ever bought. It is exquisitely made, small and convenient, and very advanced. Not only is it a practical tool, but it's a beautiful collectible. I love it.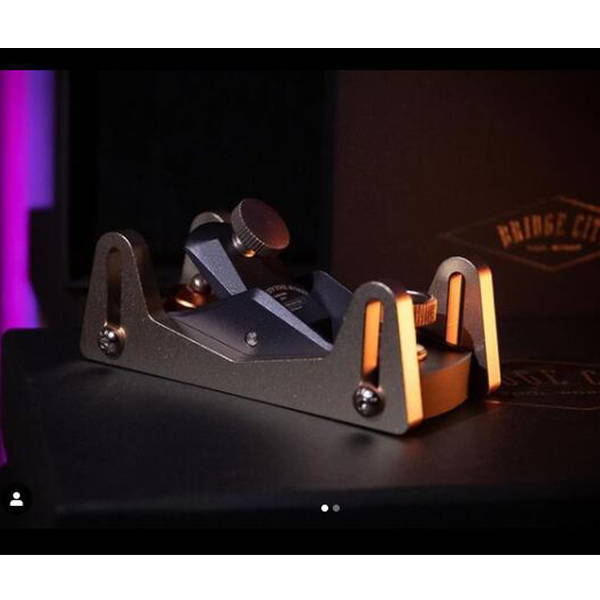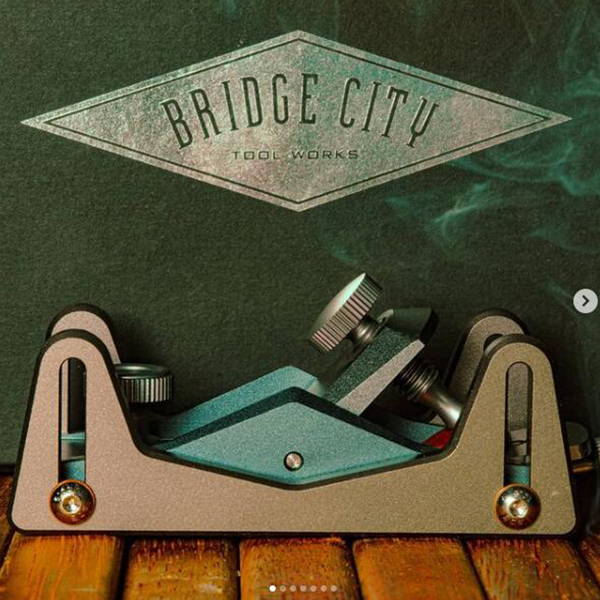 More photos of @bridge_city_tool_works I absolutely love their design!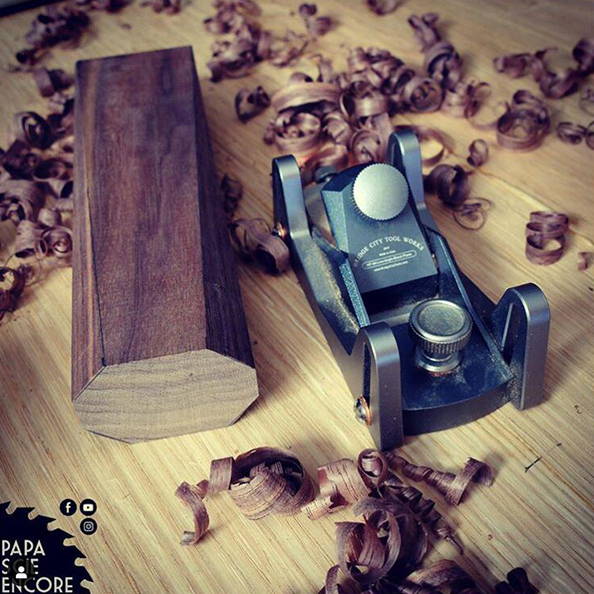 I booked this #tooltuesday for this small thing, made of aluminium.Right now I am trying some design for my next project legs. As me, do you think that quality tools are the key for success ?
Who likes to dull edges of boards with a mini block plane?Or do you prefer sandpaper or just don't bother at all?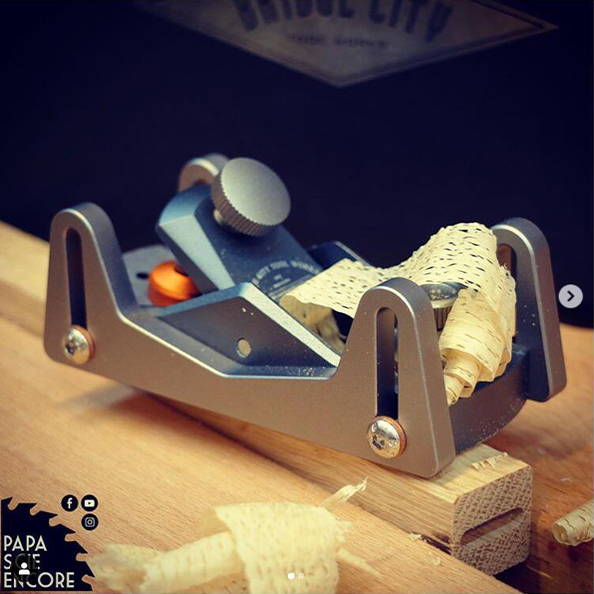 I really want to try this hand plane ... I have to say it's great, light and easy to drive.Once you try it you want to use it every day.... I didn't try the depth skid but will come soon.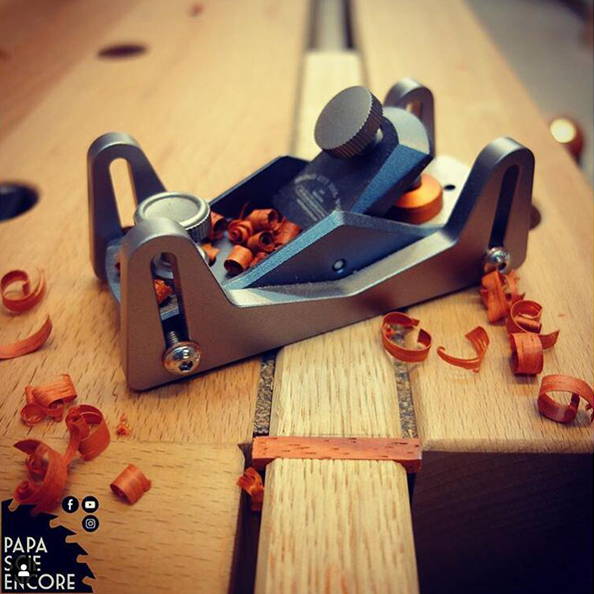 On this picture i love 2 things:- excellent tools,- nice wood.There is so many reasons why I do woodworking... here you already find 2 And you why are you working with wood ?